Part 1—Review by the Ombudsman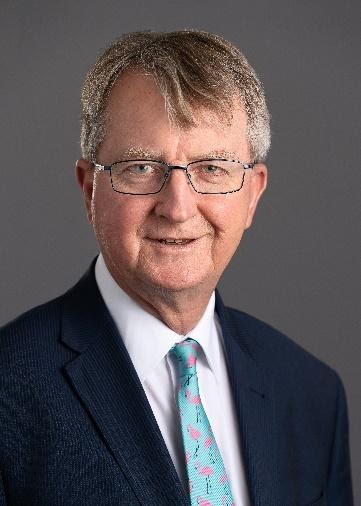 I am pleased to present the annual report for the Office of the Commonwealth Ombudsman for 2019–20.
At the time of drafting this report, Australia and indeed the world was continuing to grapple with the health crisis of COVID-19 and the resultant economic crisis. COVID-19 has also changed the way in which we operate as an Office and has required us to change what we do.
In terms of how we work, we moved quickly to establish working from home arrangements which, as the reporting year came to an end, has enabled most staff to be working from home for most of the time in a manner that is both productive and safe.
In terms of what we do, at the commencement of the pandemic we immediately paused some activities, such as our work to support like institutions in the Pacific and Indonesia, and our on-site inspection work at immigration detention facilities and law enforcement agencies. We ceased face to face stakeholder engagement which meant that education and awareness raising activities were placed on hold. Along with many agencies, we deployed people to help Services Australia manage the large number of newly unemployed income support claimants.
Indeed, in addition to Services Australia, many of the agencies we oversee were grappling with unprecedented challenges, including Australia Post, the Department of Home Affairs, Defence and law enforcement agencies. The challenges confronted by those agencies also had an impact on the types of complaints we received in this Office, although overall complaint numbers fell this year compared to last. Although there is no room for complacency, I acknowledge the great work of so many staff in these and other agencies. We also remain alert to complaints arising from the administration of the response to the pandemic.
In the ensuing months we have been able to bring most of our activities back to something approaching "normal". We have resumed inspection activities in a modified form and we, like many others, have improved our ability to engage with stakeholders by virtual means. We are dealing with people who complain to the Office through increased on-line engagement and are keeping up with complaint volumes and issues.
This year, we received 33,964 complaints that fell within our jurisdiction which is a decrease of 10 per cent on last year. Complaints comprise the majority of, but not all, contacts to the Office. This year we received 50,808 contacts from members of the public, which continues an upward trend over recent years, and is once again a record number of contacts for our Office.
We received more complaints about Services Australia than any other agency (11,222), although this was a decrease of 3.7 per cent compared to last year. Complaints that fell within our Vocational Education and Training (VET) Student Loans role rose, as did complaints about Australia Post, while complaints about Private Health Insurers and from overseas students fell. In some areas, the topic of complaints took on a different character following the outbreak of COVID-19, as operational agencies grappled with the urgent need to respond.
As well as receiving and responding to individual complaints, we conduct other activities, all designed to improve administration in the agencies and organisations we oversee.
For the first time this year we published a specific report about the Office's activities in overseeing immigration detention. This Office has conducted inspections of immigration detention facilities since 2011. While we previously provided a summary of this work in our annual report, I decided to commence what I intend to become a regular series of publicly available reports on our inspections of places of detention. This is consistent with the principles of the Optional Protocol to the Convention against Torture and Other Cruel, Inhuman or Degrading Treatment or Punishment (OPCAT), which Australia ratified in 2017 and for which my Office has implementation responsibilities.
We have been particularly focussed on how the Department of Home Affairs responded to and managed the risk of COVID-19 across the immigration detention network. While COVID-19 required the temporary suspension of in-person inspections of immigration detention facilities, we resumed limited inspections with a focus on how the COVID-19 risk was being managed in facilities. I released a public statement on my findings from these inspections.
As the Defence Force Ombudsman we published two reports on abuse in the Australian Defence Force and a report on our investigation into the Defence Force Retirement and Death Benefits Scheme. We also continued our role of assessing reports of abuse and making recommendations to Defence for reparation payments where appropriate.
My Office, along with the Office of the Australian Information Commissioner, the Attorney-General's Department and other agencies, published an updated version of our Automated Decision-Making Better Practice Guide. The guide provides practical advice for agencies aimed to ensure compliance with administrative law and privacy principles, and best practice administration. It draws on the experience of integrity agencies in overseeing the rollout of digital programs, and includes references to useful complementary resources. A number of other Commonwealth departments and agencies provided comments on the updated guide and we thank them for their assistance.
As the Private Health Insurance Ombudsman (PHIO), the Office provided voluntary mediation for a contract dispute between a hospital provider and a group of health insurers. If left unresolved close to 2 million consumers were potentially impacted. An agreement was reached post mediation which was a positive result for the stakeholders and consumers. The Office consulted on new PHIO inspection powers with all insurers, insurer peak bodies and major intermediaries to develop 'A quick guide to PHIO's inspection powers' in 2019. Feedback was positive and the finalised guideline was published on the Office's website in January 2020.
We continued our work as the VET Student Loans Ombudsman. We made 7,249 recommendations about VET FEE-HELP loan debts which resulted in the Department of Education, Skills and Employment re crediting $102.46 million of unfair VET FEE-HELP debts. This work continues to provide material relief to thousands of Australians.
We concluded numerous inspections and reports about law enforcement agencies' use of covert and intrusive powers. This work has expanded in recent years as Parliament has provided agencies with new tools to pursue organised crime and other threats. However, expanded powers which impact on peoples' privacy and other rights need to be carefully monitored to maintain public trust.
While our international program was impacted by the pandemic, during the first part of the year we provided considerable support to our colleagues in Papua New Guinea, Indonesia, the Solomon Islands and Samoa, through aid funding provided by the Department of Foreign Affairs and Trade.
As a result of a longstanding arrangement between the Commonwealth and ACT Governments, my Office also fulfils the role of ACT Ombudsman, which also brings with it a disparate set of functions. I report on these matters in a separate annual report to the ACT Legislative Assembly.
We oversee and take complaints about many organisations and the services they provide. In a sense, we too are a service provider to the people who contact us. This year, as part of a renewed performance measurement framework and to ensure that we are holding ourselves to a high level of account, we surveyed complainants to find out what they thought about our engagement with them. Given that people who contact us are, almost by definition, unhappy about an issue before they reach us, and given that in some cases our ability to solve complainants' problems is constrained, I was pleased with the results of the survey. Around two thirds of people were satisfied with how we handled their complaint, and three quarters were satisfied with our independence. We identified areas for improvement around managing expectations and timeliness, and will aim to build on these positive results in coming years.
If we are to influence the practice of administration, and given that our powers to change practices or decisions are only recommendatory, it is also important that we build and maintain the confidence of the agencies we oversee. For this reason, and to complement the survey of complainants, we also surveyed the 15 agencies with which we have the most extensive dealings. The results of this survey were also pleasing, including that all agencies recognised the professionalism of our work and the independence and impartiality of our role.
Looking forward, we have another busy year ahead. The COVID-19 pandemic continues, as will government and industry responses. Done well, these responses have the potential to help many people in our community, or – if things don't go to plan – create queues, complaints and confusion. We will continue to deliver the functions of the Office to influence good administration, in an effective and safe manner. Given the very large number of Australians who are reliant on forms of government assistance as a result of the pandemic, good administration, effective oversight and an accessible and responsive complaints body are more important than ever, as are the values we seek to uphold – such as fairness, transparency and integrity.
Of course none of our work, last year or in the year ahead, would be delivered without the commitment and dedication of our hard-working staff. I thank them sincerely for their efforts, I am exceptionally proud of how they conducted themselves and their work during the pandemic and indeed the bushfires before that, and I am grateful for their positive attitude throughout a challenging year for us all.

Michael Manthorpe PSM
Commonwealth Ombudsman