Commonwealth Ombudsman, Mr Michael Manthorpe
Michael Manthorpe PSM was appointed by the Australian Government to the role of Commonwealth Ombudsman for a five year term commencing on 8 May 2017. He is the 10th Commonwealth Ombudsman since the Office's inception in 1977. By virtue of an arrangement between the Commonwealth and ACT Governments, he is also the ACT Ombudsman.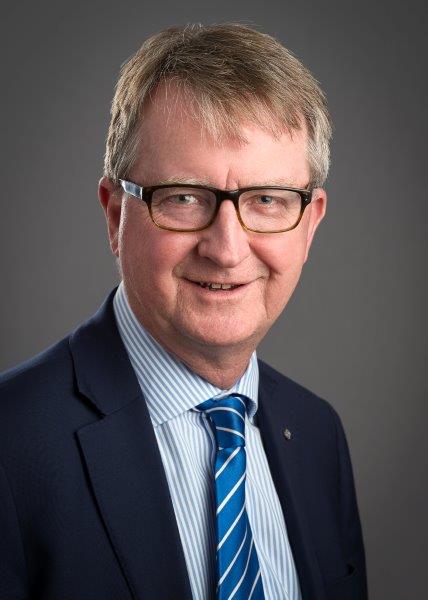 Prior to his appointment, Michael was a career Australian public servant. He is a generalist, who studied journalism and history at the University of Queensland in the 1980s, and worked for different governments on a variety of public policy issues over the years. He is fascinated by the way in which large complex administrative systems interact with people, and how this can occur to best possible effect. Most recently he held deputy secretary roles in the Department of Immigration and Border Protection where, among other things, he was responsible for the management of Australia's visa and citizenship services system.
Prior to moving to the immigration portfolio in 2013, Michael worked for 25 years in the Department of Education, Employment and Workplace Relations in its various forms. He undertook a wide range of roles, including work on early childhood; labour market and employment services policies and delivery; public sector industrial relations arrangements; and management of certain high profile public policy problems, notably the insolvency of ABC Learning—then Australia's largest child care provider—in 2008. For his leadership role in relation to ABC Learning, Michael was awarded the Public Service Medal in 2010.
As Ombudsman, Michael is focused on five current priorities, which are to ensure that:
the growing volumes of individual complainants to the Office receive a useful, respectful service resulting in, where possible, a satisfactory outcome
trends, themes and learnings are drawn from the volumes of complaints and are used to influence systemic improvement in public administration
the Office's new functions, such as the VET Student Loans Ombudsman, expanded Defence Force Ombudsman and ACT Reportable Conduct Scheme functions, are delivered well
the Office's statutory inspection functions in relation to law enforcement agencies are fulfilled, to build public confidence in the exercise of certain intrusive or covert functions in the interests of law enforcement
all of the above is achieved within tight resource constraints, by constantly examining how we do things, and by ensuring that as individuals and an Office we are as effective as we can be.
Michael is a member of the Australian and New Zealand Ombudsman Association (ANZOA), the peak body for Ombudsmen in Australia and New Zealand.